Seven free or cheap things to do in Dayton when it's too cold for concerts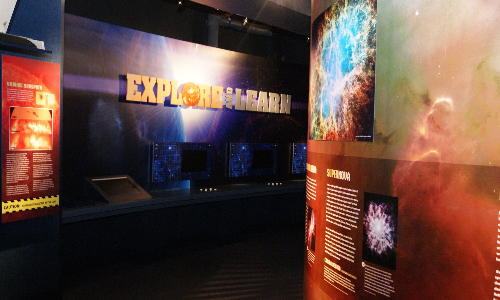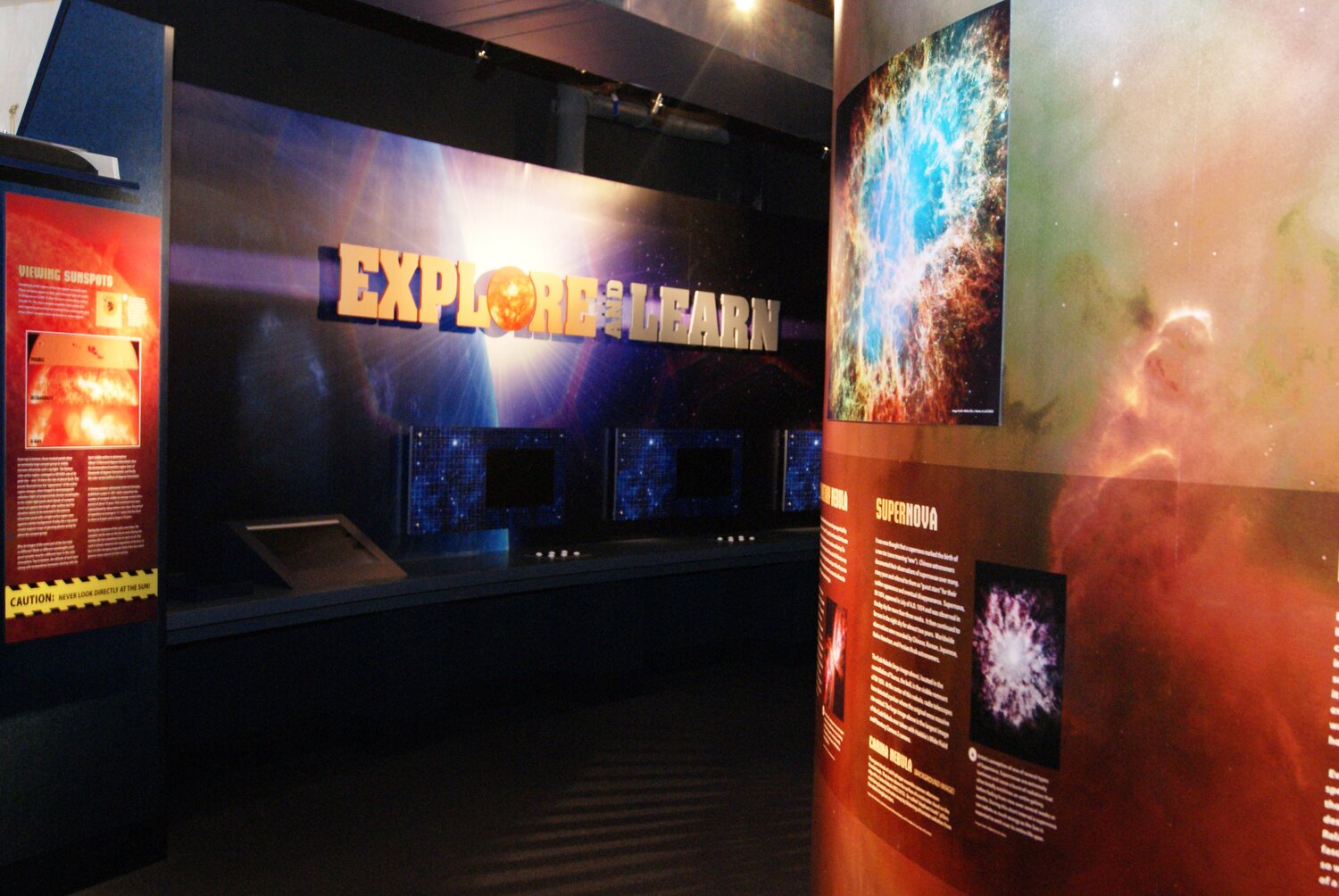 As an outdoor music venue, Levitt Pavilion Dayton fits 50+ free concerts into five months while Ohio weather cooperates. But this is Dayton and the city doesn't shut down because of a little cold! This time of year can be tough for families. A lot of money was spent on gifts in December, heat bills are high and kids are going stir crazy from being stuck indoors. To help, we've compiled a list of seven free or cheap things to do in Dayton for the whole family when it's too cold for free outdoor concerts.
Explore the cosmos for free on the third Friday of every month at The Boonshoft Museum of Discovery's planetarium, The Caryl D. Philips Space Theater. Free educational programs begin at 7 p.m. and last 30-45 minutes. Topics vary and are based on current events and discoveries. Then, if the sky is clear, they open the Apollo observatory and guests can view the night sky through the 50 cm Dahl-Kirkham telescope. That view is something you do not want to miss.
2. Ice Skating at Riverscape – Only $8
For less than $10/person you can enjoy ice skating with a beautiful urban view of the river at Riverscape, one of Dayton's premier Five Rivers MetroParks. Children 3 and under can attend for free with a paying adult. Take the whole family or enjoy a cheap date night. Food and beverages are available onsite. The rink is open until March 1 and is covered so you don't have to worry about this fickle Ohio weather.
You don't have to wait for summer or spend a lot to feed your family farm-fresh, local and healthy food. Second Street Market is open year-round, Thursday through Sunday. Local farmers and vendors sell fresh meat, produce, handmade goods, beauty products, and more. If you utilize SNAP or EBT you can stop by
Homefull's
booth at the entrance and redeem them for tokens to use throughout the rest of the food booths!
Book clubs, maker days, tech classes, storytimes, movie nights and much more – the Dayton Metro Libraries offer daily free events for all ages. With 18 different locations in the greater Dayton area, you don't have to travel far for free family entertainment and education. You can even call to arrange a sign language interpreter for any program if you or a family member should need one. They go above and beyond to give everyone in our community a place to gather, connect and learn year-round.
Did you know we have the world's oldest and largest military aviation museums right here in our hometown? This huge museum spans multiple hangars, providing days of family fun for free. Parking and admission are free and they even offer free wi-fi to guests. The museum is open seven days a week and offers many special events that are fun for the whole family. The Air Force Museum isn't a one and done kind of entertainment, either. Once you visit, you'll want to keep going back as they rotate in new exhibits and host new events.
The Dayton Art Institute offers numerous classes, workshops, and programs for families, children and youth. Encourage the little artists in your life with studio classes, art camps and family programs. These programs do have a cost associated with them, however, according to their website, the DAI has scholarships available for families with financial need.
A day out shopping with the family doesn't have to be expensive. The One Dollar Book Swap is a community warehouse book sale offering over 200,000 books, CDs, DVDs, audiobooks and even video games all for just $1. According to their website, children's books are only $10 a bag. They are open every Friday and Saturday and are located on Webster Street in Dayton.
See? There is plenty to do in Dayton without spending too much, even when it's cold outside. But don't worry, the sun is coming back and with it, free concerts in the heart of Downtown Dayton. We can't wait to see you then!



This post originally appeared on

Levitt Pavilion Dayton

, an organization bringing people of all ages and backgrounds together to experience free high-caliber concerts and celebrate a shared sense of community.
User Reviews
---
More General Spotlights