Divine Catering & Events launching scholarship for culinary arts and hospitality students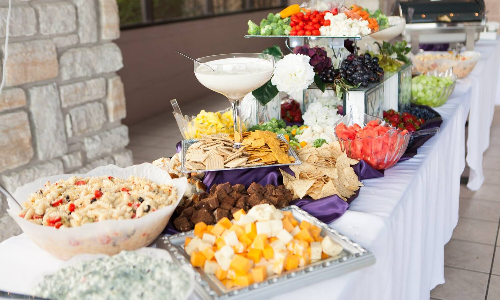 Divine Catering & Events
(DCE) is offering scholarships for
Sinclair Community College
students. The company is awarding three, $500 scholarships to students pursuing a culinary arts or hospitality career.
The scholarship requires students to write a 500-word essay on why they are passionate about a culinary arts or hospitality career and what they plan to do upon completing the program at Sinclair.
Scholarship applications
are due by July 15.
"I've thought for years about how I could do more to give back to my community and this was one way I felt I could do so," said Dabriah Rice, CEO of DCE. "A career in hospitality and culinary arts will help students expand their horizons and serve as fuel to their passion for expressing their creativity through food as an art and culture."
The scholarship announcement was supposed to be a part of DCE's anniversary and celebration gala that was scheduled for April, but it had to be canceled because of the coronavirus pandemic.
Aside from the gala, the pandemic negatively affected DCE in other ways.
"Ninety-five percent of our catering jobs were canceled as far out as July," she said. "We also cater to three childcare centers during the week, and two of the three centers had to close. Thankfully, one of the centers stayed open as a pandemic childcare center, so we still had a small amount of income coming in from them."
Rice confirmed that DCE appears to be back on course as orders have started picking up again. "Our first full-service catering job since before the pandemic hit is scheduled for July 24 so we are making preparations for that and ordering masks for our serving staff," she said.
The global pandemic isn't going to stop DCE from pressing on with its previously planned initiatives either.
"We are still working on the shared-use kitchen with the Dayton Arcade project and feel that this concept is needed now more than ever," said Rice. "Many food businesses are losing their brick and mortar locations and will need a place to prep, cook and run their food businesses going forward."
Thinking back to the scholarship, she hopes it will inspire more students to strive for greater meaning in their careers. "Being able to create delicious dishes, experiment with various flavor combinations while seeing the delight and satisfaction in your customer's eyes is the dream of every professional chef as well as having the opportunity to travel the world with a skill that will follow them," said Rice.
---
More News / Blog